A Little about us
We have won Charleston Newspapers "Best in the Valley" for hearing aids for seven years. We have two Audiologists on staff and have been a family owned and independent practice since 1988. Contact us at 304-766-6555.
Bethany Porter, AuD. – Dr. Porter graduated from West Virginia University in 2006 with her Doctorate of Audiology. As a graduate student at WVU, she worked at a variety of clinical settings and did scholarly work on "Slim-tube Open-ear Hearing Aid Fittings". She is a member of the American Academy of Audiology and of the West Virginia Audiology Association. She sees all ages, including youngsters for auditory processing evaluation.
Gary Harris, Ph.D. – Dr. Harris has been an Audiologist since 1976 and started The HEARING Place in 1988. He evaluates hearing, fits and services hearing aids, does vestibular evaluation and canalith repositioning, consults to noisy industries and serves as an expert witness.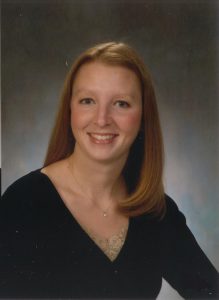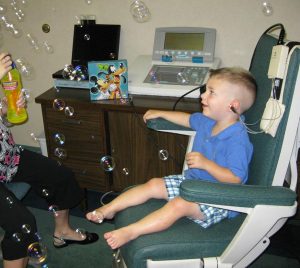 If you "hear but don't understand", you probably have a hearing impairment for which hearing aids are designed.
Be concerned about who is fitting you with hearing aids, not who manufactured the hearing aids. Why? See next bullet point:
What matters most to how well you understand speech with hearing aids is the exact nature of your hearing impairment and the sound produced at your ear by the hearing aid. There is no 'magic' contained within any particular make, model or style of hearing aids. Yes, the particular hearing aid can make a big difference, but the 'magic' is in the process and procedures that lead to producing the proper sound for your specific hearing.
Your voice will sound different to you.
Ears and impaired hearing come in all variations. What works well for your neighbor will not necessarily work well for you.
Hearing everything, or hearing more than what you heard without hearing aids, takes time to get used to.
A small percentage of people hear perfect with hearing aids. A small percentage hear hardly anything with hearing aids. Most everyone else falls somewhere in-between.
The state of the science for fitting hearing aids is with real-ear, probe-microphone measures. This is where a microphone is placed in your ear canal and the sound from the hearing aid is then adjusted for your particular hearing impairment.
Dogs like hearing aids. They like to bite them.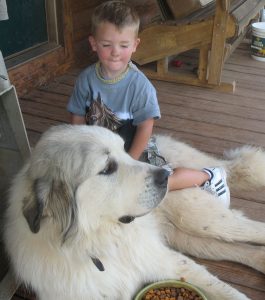 Services and Products
Probe microphone Hearing Aid Measures
The starting picture for our website and the one here shows a real-ear-measurement, probe-microphone used to test the hearing aid while it is in your ear. It is the preferred way of making sure that the hearing aid gain and output characteristics are appropriate for your particular hearing impairment.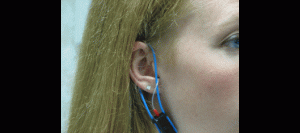 Our services include:
hearing evaluation, all ages
hearing aids and hearing aid repair
otoacoustic emissions
visual response audiometry
tinnitus evaluation
immittance, tympanometry and acoustic reflexes, including high frequency tympanometry for infants
baseline and annual tests for industry
WV workers compensation
probe-microphone, real-ear measures for evaluating hearing aids on your ear
Central Auditory Processing Disorder Evaluation
hearing protection devices